The 3-2-1 Column: Capel, coaches, camp and more
Coaching hires, administrative impacts, spring camp lessons and more in this week's Panther-Lair.com 3-2-1 Column.
THREE THINGS WE KNOW
Capel has a staff
Jeff Capel completed his coaching staff this week with the hiring of Milan Brown, a hire that didn't exactly draw high praise from a fan base waiting for that Ace Recruiter to join the staff. Or, failing an Ace Recruiter, someone whose name seemed to be exciting.
To be honest, I'm not sure what fans really look for in an assistant coaching hire. I guess they want something that is going to get their blood pressure up, a hire that looks like a home run. But unless you're really on the inside of college basketball, I'm not sure if a hire could really be deemed a home run by the casual fan.
Who was Jamie Dixon when Ben Howland hired him? Who was Barry Rohrssen when Howland brought him to Pitt? Who was Tom Herrion when Dixon hired him? Who was Pat Skerry when Dixon brought him in?
Dixon was a West Coast assistant who spent more time in the Pacific Ocean than he did east of the Mississippi before Pitt. Rohrssen was an assistant at St. Frances (NY). Herrion was the head coach at College of Charleston, where he did well in the Southern Conference but never made the NCAA Tournament. Skerry was an assistant who had bounced around to eight different schools in 18 years before Pitt.
All four of those guys - even Skerry for his one year - did pretty well at Pitt. That doesn't mean Milan Brown is the next Tom Herrion, but sometimes the resume doesn't reveal the full nature of the coach.
But that's the funny part: I think Capel's three assistants actually have pretty good resumes, led by the fact that all three are former head coaches. Brown was the head coach at Mount St. Mary's for seven years and then spent five years at Holy Cross; he took Mount St. Mary's to the NCAA Tournament for the first time in nearly a decade and led the team to its first Tournament win in program history.
Tim O'Toole was the head coach at Fairfield for eight years and was the coach of the year in the Metro Atlantic Athletic Conference in 2004. And Jason Capel - Jeff's brother - was the head coach at Appalachian State for four seasons; he didn't have a lot of success, but he has sat in the big chair and, like his brother at Duke and Brown at Howard, he was a very successful player at North Carolina.
So: head coaching experience for all three, extensive experience as an assistant for two and quality time as a player for two - that seems like a good recipe for a staff.
"But where's the Ace Recruiter?"
The Ace Recruiter is the man at the top.
That's not to diminish the recruiting abilities of O'Toole, Brown or Jason Capel, but Jeff Capel is the lead recruiter on this staff and, by most accounts, among the best in the country. He showed it at Oklahoma and was the top recruiter at Duke.
He'll be the top recruiter at Pitt, too.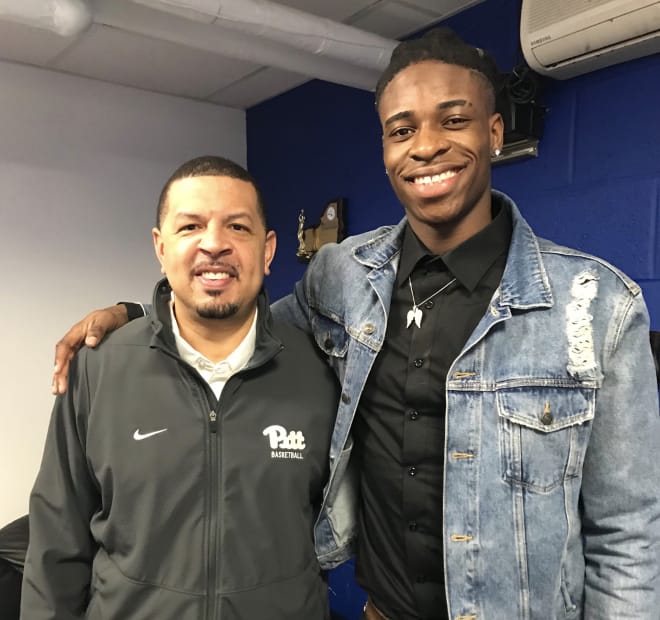 Capel has a plan
There's no question that recruiting is going to be key for Jeff Capel at Pitt. If this next era in Pitt basketball is truly going to be an era of note, then Capel is going to have recruit well and coach well.
We all know that. We all know that recruiting, probably more than any other single factor, is what has held Pitt back in the last two decades - or at least kept Pitt from reaching the heights it could have. And if Capel is going to reach those heights, especially in this conference, he's going to have to have the horses.
To that end, Capel came to Pitt with a reputation of being a very good recruiter. Remember what Clint Jackson from DevilsIllustrated.com told us when Pitt hired Capel?
"He's an elite-level recruiter, and I mean elite in the fact that he forms relationships that are so genuine, trustworthy and impactful. That's one of the things that make him such a good recruiter."
That is good praise from a guy who covered Capel for a number of years and watched him operate on - and have success on - the recruiting trail. But then you couple that quote, particularly the part about what Capel does well, with this comment from 2019 four-star power forward Aidan Igiehon, who was offered by Pitt this week.
"I really enjoyed meeting him; I think it went great," Igiehon told us. "There are only a few coaches you can really connect with on a human level. Some coaches feel robotic, but I really connected with him. It was a really good meeting."
Sounds familiar, doesn't it? Maybe there's something to that talk of Capel's recruiting acumen.
This is the point where skeptics say we need to wait to see results, that we shouldn't go too far overboard praising a coach for his recruiting when he has yet to land a recruit. And that brings us to the point where I say that yes, we need to wait for results, but we can also evaluate what we're seeing from the process so far.
And what we're seeing from the process so far is a coaching staff that is beating down the doors in recruiting. Capel is hitting the recruiting trail hard, emphasizing New York City this week - which definitely caught the attention of people in and around NYC hoops - but also going above and beyond to establish Pitt as a presence on the recruiting scene.
Like sending his assistant coach to Ireland.
That's right: Capel sent O'Toole to Dublin on Wednesday to visit with Igiehon's mother. I still can't get over that story, and there are a lot of angles to consider. For starters, think about the cost; we talk about recruiting budgets and the University's commitment to athletics, but they just spent a decent chunk to send a coach across the Atlantic for a one-day visit with the mother of a junior prospect.
That's taking recruiting seriously.
And that's the other angle that stands out to me: Capel is going big in making it clear what Pitt recruiting is going to be about. He is taking recruiting seriously, as evidenced by his work this week and the kinds of targets he is going after. Of the half-dozen or so recruits Capel offered this week, almost all are four-star prospects or better. He is aiming high, looking for the kind of impact players who can make the turnaround of the Pitt basketball program happen sooner rather than later.
This isn't to set up a comparison between Capel and his predecessor - or predecessors - at Pitt. But when a coach goes out like a gangbuster like this, it's hard to ignore.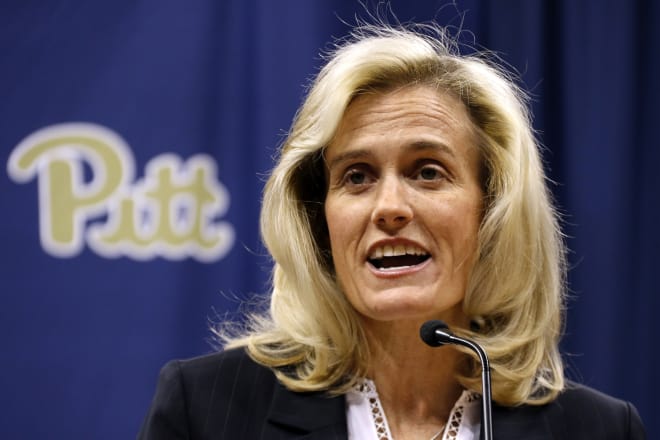 Capel has a counterpart
While we were all covering everything going on with men's hoops recruiting this week, there was some action in the other head coach's office at the Petersen Events Center, as Heather Lyke hired Lance White to coach the women's basketball team.
Look, I'm (probably) like you: I don't know much about White or women's basketball. I can read the press release Pitt sent out about White's hire and learn that he spent the last 15 years on the bench at Florida State, so he knows something about the ACC. And he was named the Women's Basketball Coaches Association National Assistant (WBCA) Coach of the Year a year or two ago, so he's got some recognizable success under his belt.
So there are some things to like in the hire of White, which you would expect, since I've yet to see a press release on a new coach that didn't make the hire look good.
(That would be amusing, though: After several seasons of below-average success at a lower-tier program, our new coach brings a moribund attitude, an unpleasant demeanor and lackluster leadership skills. But at least he's cheap.)
The bigger picture is the Lyke Effect. Since Heather Lyke became Pitt's Athletic Director last spring, she has now hired six head coaches. She has replaced both head basketball coaches, the diving coach, the women's soccer coach and the gymnastics coach, and she also hired a wrestling coach (that position was open when Lyke got to Pitt).
That's some serious turnover. Pitt has 19 varsity athletic programs; Lyke has hired the head coach for roughly one-third of those programs.
Talk about putting your imprint on the Athletic Department. And, with the exception of wrestling, the coaching changes were initiated by Lyke. In less than a year, she fired Kevin Stallings from the men's basketball program, Suzie McConnell-Serio from the women's basketball program and Greg Miller from the women's soccer program (gymnastics coach Debbie Yohman and diving coach Julian Krug retired).
We all know that the men's basketball hire will be the determining factor of Lyke's success; if she got that one right, if Capel wins at Pitt and makes the program competitive in the ACC, everything will look like a 'W' for Lyke.
But what's next for the Pitt AD? My guess is that she's going to have her eye on some facilities upgrades. There have been various "small-scale" projects - the wrestling team got some much-needed improvements over the last year - but I think Lyke is going to be looking for something bigger. There are probably a few potential projects she could look into (no, not that project), and I wouldn't be surprised at all to see something in the works by the end of the year.
Six coaching hires and a major capital project? That would be quite an impact.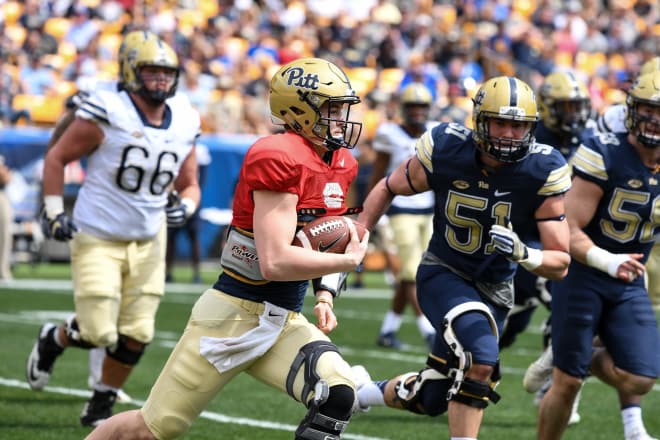 TWO QUESTIONS
What did we really learn from spring camp?
Now that spring camp is in the books, what did we really learn about the Pitt football team for 2018?
Well, there's the obvious and oft-stated answer of "nothing." And there's some truth to that. Playing against yourself for 15 practices over five weeks really only tells you how good you are against yourself, which may or may not have relevant carryover to the actual season when the games count.
But at the same time, there are things to take out of it, things to read into and things you can base expectations on.
Like Kenny Pickett. Or, more specifically, how Pickett is being perceived as a leader. He has taken control of the offense and, to some extent, the team after making one start last season. Whether you talk to players or coaches, the one thing they all agree on is how the sophomore quarterback has taken on a role of leadership.
And it's not a huge change for Pickett. He had an air about him when he arrived as a freshman last January. Players and coaches talked about it then, and when he actually got on the field, it was a natural continuation.
I don't think it's just talk, either. While you might assume coaches will always praise the quarterback's leadership skills, that's not necessarily the case. I remember Pat Narduzzi saying last August that Max Browne still had work to do in that department, that he didn't immediately kind of gel with the team. It wasn't a harsh criticism of Browne, but it serves as a clear distinction with what's being said right now.
Pickett is a leader. He is the leader. And his on-field play has been pretty good, too, by all accounts.
So that's settled. What else did we learn this spring? Well, we learned that the offensive line has some issues. That one wasn't declared by the coaches; Narduzzi went the other way and, in a quote that will certainly be brought up again this season, declared the O-line to be better in pass protection right now than it was in all of 2017. And the players all spoke highly of new line coach Dave Borbely, as you would expect.
But what we didn't get in on-the-record statements, we got with a look at the depth chart and a viewing of the spring game. Granted, the Blue-Gold Game suffered from mixed lineups, and that has to be considered. But the linemen simply didn't play well, leading to a non-existent running game and 13 sacks on Narduzzi's quick whistle.
The thing is, that's not exactly something we learned this spring. Most people realized the line was going to be an issue in 2018, and while the quarterback position seems to be set, the guys in front of him are not, and that's a problem.
Staying on the offense, we did learn that the question marks at receiver are a little different than we thought. Most fans and media thought there were questions about the talent level at receiver, but Narduzzi has, on multiple occasions now, questioned the toughness of the players in that position group.
I think Narduzzi was perturbed that Pitt only had five scholarships receivers available for last Saturday's Blue-Gold Game (that's less than half the spring roster). He questioned their toughness after the spring game and did so again on Thursday on the ACC football coaches spring teleconference.
"It's a sore topic to be honest with you," he said. "If I had to say, probably the most disappointing part of the spring was just really the durability of our receiving core."
Narduzzi went on to say that he thinks there is talent in the receiving corps. But toughness seems to be lacking. There is probably some nuance to seek on that topic, where you want players to practice and get better but you also want them to be smart and stay healthy.
Either way, Narduzzi was hoping to get more out of that position this spring.
And then there's the defense. What did we learn about the defense? We learned that the expectations are very, very high.
"I think the expectation is to be the best defense in the country and I do believe we will be," redshirt senior linebacker Quintin Wirginis said last Saturday.
So, about that defense…
What's a good target for the defense?
We can - and we have, and we will - debate the defense and just exactly how good it can and should be in 2018. A lot of where you stand in that discussion probably depends on what you think of the individual players on defense.
What do you think of the talent that is coming back? How much stock do you put in the experience those players have? Do you believe the players who need to take a big step in their growth will, in fact, do that?
The answers to those questions will determine your opinion on the defense. But let's assume, just for a second, that Pitt's defense actually is good in 2018: What would be a reasonable bar to set, a quantifiable level to reach, in order for the defense to be good?
Let's look at last year's numbers:
Scoring defense - Pitt allowed an average of 26.6 ppg, good for No. 65 in the nation and No. 9 in the ACC. Clemson led the conference at 13.6 ppg. Coastal champ Miami was at an even 21.
Total defense - Pitt allowed an average of 396.6 ypg, good for No. 69 nationally and No. 11 in the ACC. Here again, Clemson was No. 1 in the league at 276.7 ypg, and Coastal winner Miami allowed 362.8.
Tackles for loss - Pitt averaged 4.7 tackles for loss per game, good for No. 106 nationally and No. 13 in the ACC. Miami was the best in the conference, averaging 8.5 per game.
Sacks - Pitt averaged 1.92 sacks per game, good for No. 74 nationally and No. 11 in the ACC. Miami was the league leader with 3.38 per game.
Turnovers gained - Pitt gained 16 turnovers last season, good for No. 90 nationally and No. 10 in the ACC. Once again, Miami led the ACC with 31.
Those are the five key stats for a defense, with varying degrees of importance for each of them. Obviously, scoring defense is the most important stat and total defense is least important. In between, I would rank tackles for loss No. 2 as something a defense can do consistently to put an offense in more difficult down-and-distance situations.
So that's where Pitt was in the ACC in those five categories, and while the defense got better over the course of the season, I don't think anyone would deny that the conference rankings have to improve this season.
Keeping in mind that opponent strengths will factor into the rankings and defensive performance for 2018, where should Pitt be in the ACC this year? I would say that the Panthers should aim for the top half of the league, at a minimum. So that means jumping two spots in scoring defense, four spots in total defense, six spots in tackles for loss, three spots in sacks and three spots in turnovers gained.
But I would aim even higher than that. I think for Pitt to have a quantifiably good defense in 2018, then top-five has to be the minimum. This defense is experienced, deep and - depending on your perspective - talented; that's a strong combination, and it should give the Panthers one of the best defenses in the conference. And that means climbing into the top five in all of those categories.
I'll even go a step further: if Pitt's defense really is all that, they should be top-four or top-three in the two most important categories - according to me - scoring defense and tackles for loss.
Here are the 2017 leaders in scoring defense in the ACC:
Clemson - 13.6 ppg
Virginia Tech - 14.8 ppg
Duke - 20.2 ppg
Miami - 21.0 ppg
And here are the 2017 ACC leaders in tackles for loss per game:
Miami - 8.5
Wake Forest - 8.2
Clemson/Virginia Tech - 7.8
Florida State - 7.1
So, if we're going to put numbers on it, Pitt needs to get its scoring defense down to 21 points per game and its tackles for loss up to at least seven per game. That would be a decrease in five points allowed per game and an increase of a little more than two tackles for loss per game.
That's where I'm setting the bar. If they can get down to 21 ppg - or close to it - and 7 tackles for loss per game, then I would say Pitt's defense is good.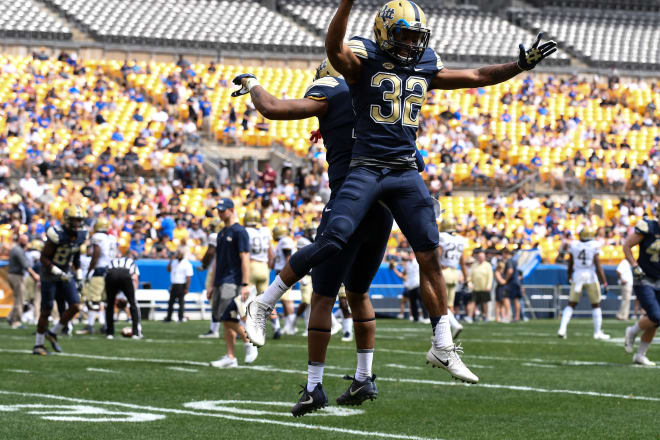 ONE PREDICTION
The defense will be deep and experienced
I have this working theory, which I have mentioned in a few places and will probably about in more detail next week. It goes something like this:
Great football teams have three key qualities in ample abundance - talent, experience and depth.
Talent is obviously the most important of those factors, followed closely behind by experience (which can elevate the talent) and depth (which allows the team to survive with experienced, talented players have to miss a play or a game or a season).
To that end, then, where does Pitt's defense fall on this spectrum?
The jury is out on talent. We think - think - it will be pretty talented, but the truth is, a lot of that is based on the idea that guys like Dewayne Hendrix Damar Hamlin are ready to finally break out in a big way and young players like Rashad Weaver and Jason Pinnock are ready to step into major roles and make an impact.
We think those things will happen, and there is good reason to believe they will. But we won't really know until the season gets started and we see those guys actually do it.
The other two elements - experience and depth - we can feel a little more confident about those.
This defense has experience. The returning players have a combined total of 130 career starts. That includes guys like Phil Campbell and Therran Coleman, who have one start each, but also Seun Idowu, who has 24 career starts and a bunch of guys who have a dozen or more. And that doesn't include Quitnin Wirginis, who has played in 38 career games.
So there's experience in the defense, which is a big positive. Whatever talent those players have will be boosted by the experience they gained on the field, particularly last season.
And there are numbers on this defense - experienced, veteran numbers. Someone asked in the Mailbag this week which true freshmen would make the two-deep, and I have a hard time seeing any on defense (last year, three freshmen - Jaylen Twyman, Jason Pinnock and Damarri Mathis - were on the defensive two-deep for the Miami game).
That's not because there aren't good defensive recruits in the class of 2018 - there are - but rather it's because they shouldn't be needed this year. Pitt has a pretty firmly-established 22 of returning players, and at almost all positions, it's a pretty solid group.
Really, would you feel uneasy about playing any two of Dane Jackson, Jason Pinnock, Damarri Mathis and Paris Ford? Or any two of Shane Roy, Amir Watts, Keyshon Camp and Rashad Wheeler (or Jaylen Twyman, who could be in the rotation as a redshirt freshman)? Or any three of the linebackers we've talked so much about? Or any two of the safeties? And if you have to replace Hendrix and Weaver with James Folston and Patrick Jones, there's a drop-off, but largely because Hendrix and Weaver should be playing at a high level this year.
We'll see if this defense can get close to allowing 21 points per game and if it can average 7 tackles for loss per game. There are a lot of factors that will play into those numbers. But the experience and the depth give this unit a chance to be pretty good.