Pitt lands five-star power forward Birch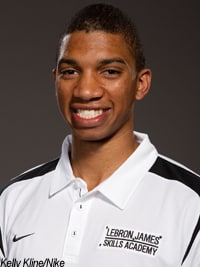 When Rivals.com announced Birch, 6'8" 180, as the No. 4 prospect in the nation, basketball recruiting analyst Eric Bossi wrote that Birch is "still a little raw on the offensive end," but added that he "has explosive athleticism, plays with heart and is improving rapidly."
Rivals.com basketball recruiting analyst Jerry Meyer also likes Birch's potential.
"Birch has a high level motor and athletic ability that you rarely see in a prospect," Meyer said. "If he grows a couple more inches and refines his skill game he could certainly put pressure on the guys ahead of him."
Birch picked Pitt over offers from Arizona, Connecticut, Florida, Iowa, Ohio State, Providence, Texas, St. John's, and West Virginia. He took an unofficial visit to Pitt two weeks ago while the football Panthers hosted New Hampshire, and he gave the trip rave reviews.
"The visit was great," Birch said. "It was the best visit I have had to this point. I would give it a 10 on a scale of 1 to 10. The fans were crazy at the game. They knew who I was and knew every single player. I have never seen anything like that before."
Birch was recruited for Pitt by assistant coach Pat Skerry.
"My relationship with Coach Skerry is great," he told PantherLair.com. "We are so close it is unbelievable."