Pitt lands a WR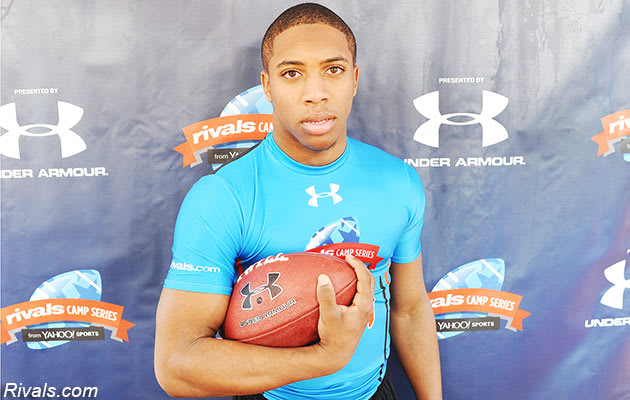 Henderson picked Pitt over offers from Boston College, Cincinnati, Clemson, Delaware, Nebraska, Ohio, Rutgers, Temple and West Virginia. He narrowed his list to Pitt and Boston College before making his selection.
Pitt hosted Henderson for a visit in February when the three-star prospect attended the Panthers' Junior Day, and the seed for Tuesday's announcement was planted then.
"It was great," he told Panther-Lair.com after the visit. "Everything about Pitt was great. I fell in love with it after being there for ten minutes. I was just in love with it."
Henderson made another trip to Pitt during spring camp; on that visit he had a conversation that turned the direction of his interest in Pitt.
Throughout the recruiting process, Henderson planned to announce his commitment on his birthday, Sept. 12. He said via text message that he decided to move up the decision date after thinking more closely about the schools recruiting him.
"I've Been Liking This School For Awhile & They've Been Showing Me More Interest Than Any Other School That Offered Me. I Think It Would Be An Injustice To Hold Them Off Any Longer. I Talked Too My Mom & Dad About Me Committing Before My Birthday & Their Backing Me 100%."