Interest rising in four-star forward Jerome Hunter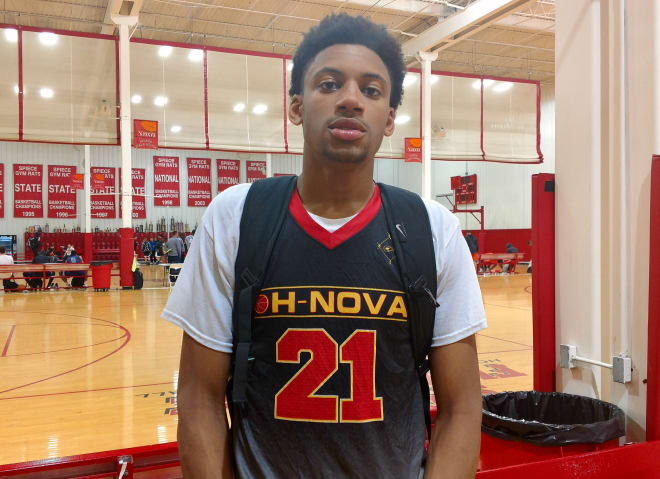 FORT WAYNE, Ind. – Last weekend, at the Spiece Run-N-Slam, Jerome Hunter showed that there is still some up-and-coming talent from non-affiliated travel teams as he stated his case as one of the top prospects in the 2018 class.
A 6-foot-7, 200-pound small forward out of Columbus, Ohio, Hunter has improved vastly over the past calendar year. The four-star prospect, ranked No. 80 in the 2018 Rivals150, is capable of playing various spots on either end of the floor and has seen his stock soar as a result.
"It is a lot of schools that I am talking to right now, schools that I can't even name," Hunter said. "Some of them have been getting involved more recently."
IN HIS OWN WORDS
Hunter went on to speak about some of the schools in pursuit the most.
Ohio State: "They have been talking to me almost every day. They just want me to come there but they're also recruiting a lot of other guys at my position. They want me play there, though."
Xavier: "I am real close with coach (Travis) Steele. We talk almost every day about life, basically. Coach (Chris) Mack called me the other day, we talked for about a minute. I like their program and they have good facilities.
Michigan: "Me and coach Saddi Washington, we are real close, too. I talk to him pretty much every day about life. I like Michigan. They have good facilities and good academics.
Pittsburgh: "I have been there before. Coach Dan Cage and I talk a lot. Me and him have a real good relationship. We talk about pretty much anything, just random stuff. I like coach (Kevin) Stallings. I like the school."
WHAT'S NEXT?
Hunter has not announced a timetable for his decision but look for the top local schools to continue to make him a priority. In the meantime, Hunter will finish out his summer with the Ohio NOVA-Tillman 17-under team.
RIVALS' REACTION
The four-star forward has an impressive mix of ball skills and sneaky athleticism; his talent is off the charts. It is anyone's guess where he might land, but the talk over the weekend centered around Michigan.